Problem: faded output
If the print quality is poor, please remove the toner cartridge from the printer and gently rock the cartridge from side to side. This movement helps distribute to the toner evenly within the cartridge.
After rocking the cartridge 5-6 times, please re-install the cartridge into the printer and print a test page to check if the quality has improved.
If the print quality is not satisfactory, please repeat the above steps.
---
This is a photo of the compatible Kyocera TK-3160-CPT box.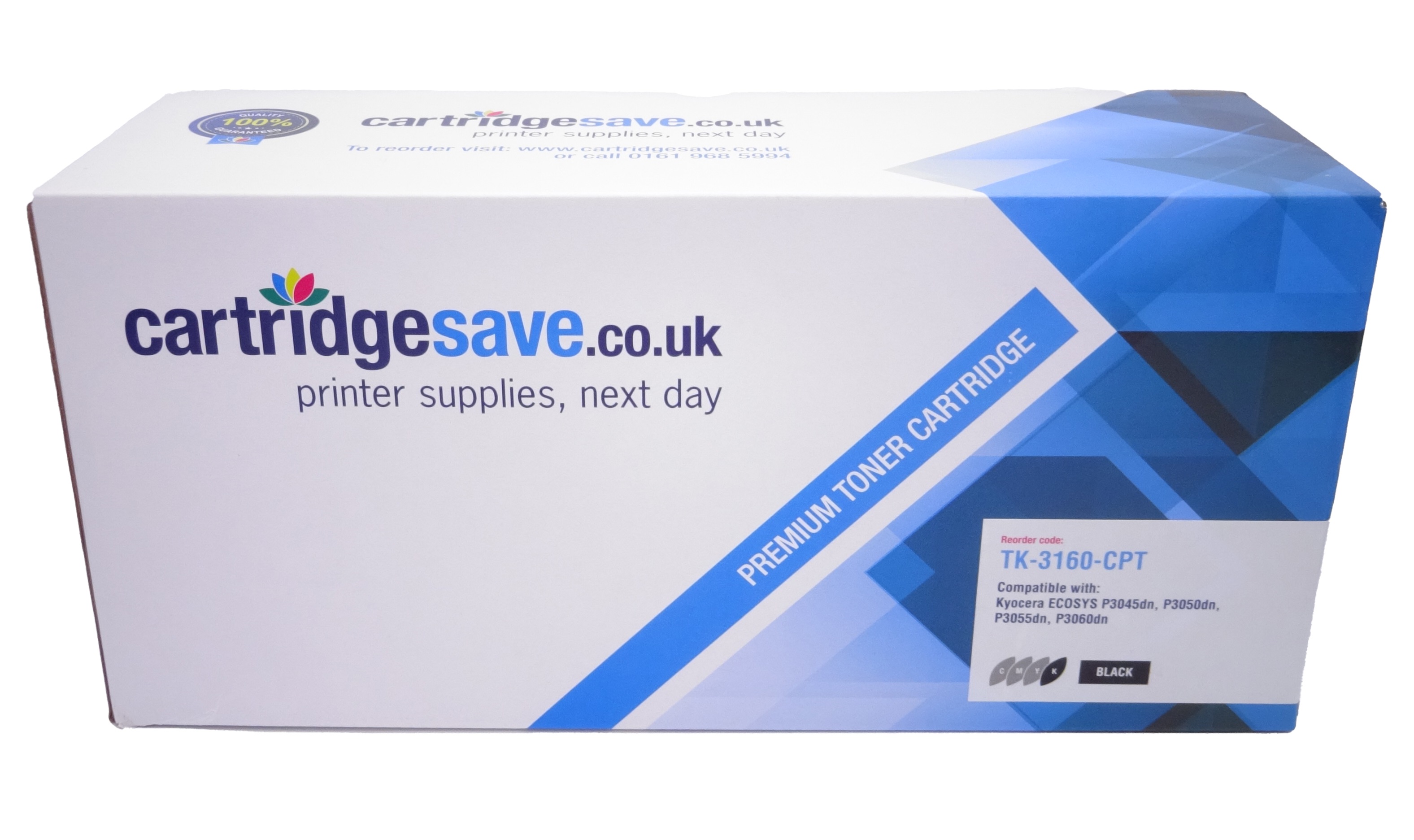 This is the front view of the cartridge. Please ensure that the blue lock lever on the right hand side is in the unlocked position before installing.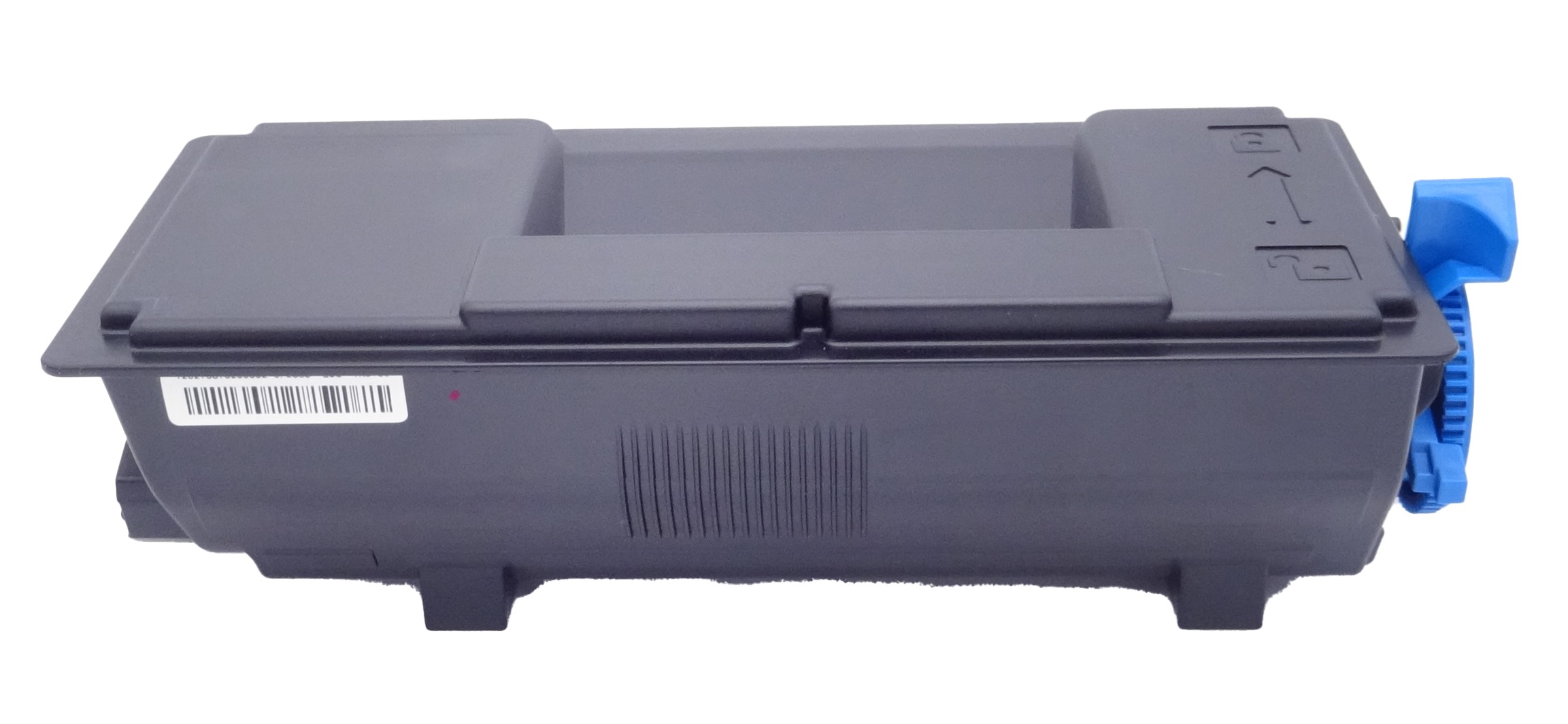 This is the back view of the cartridge.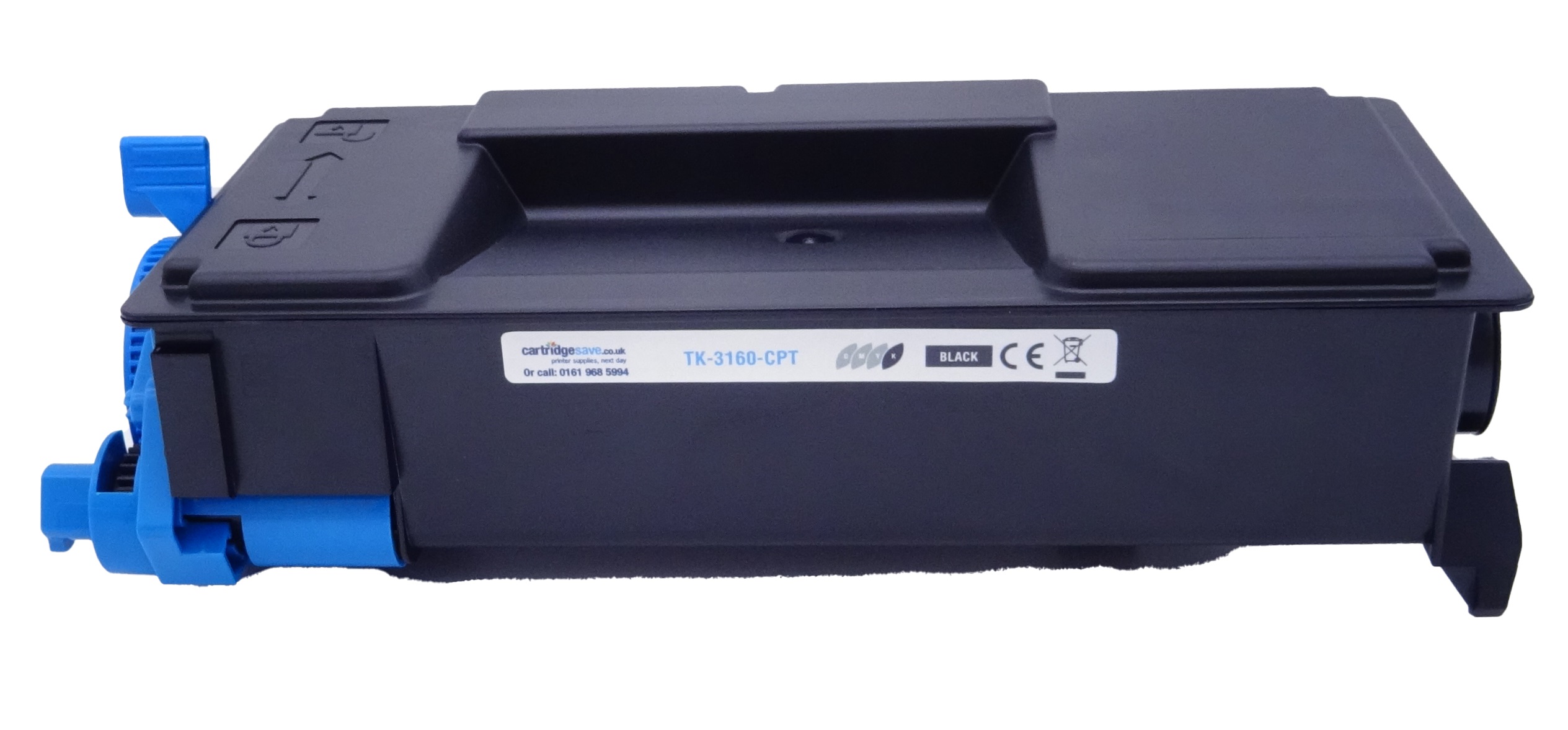 This is the left side of the cartridge. Please check that the chip contacts are clean and free from any impurities.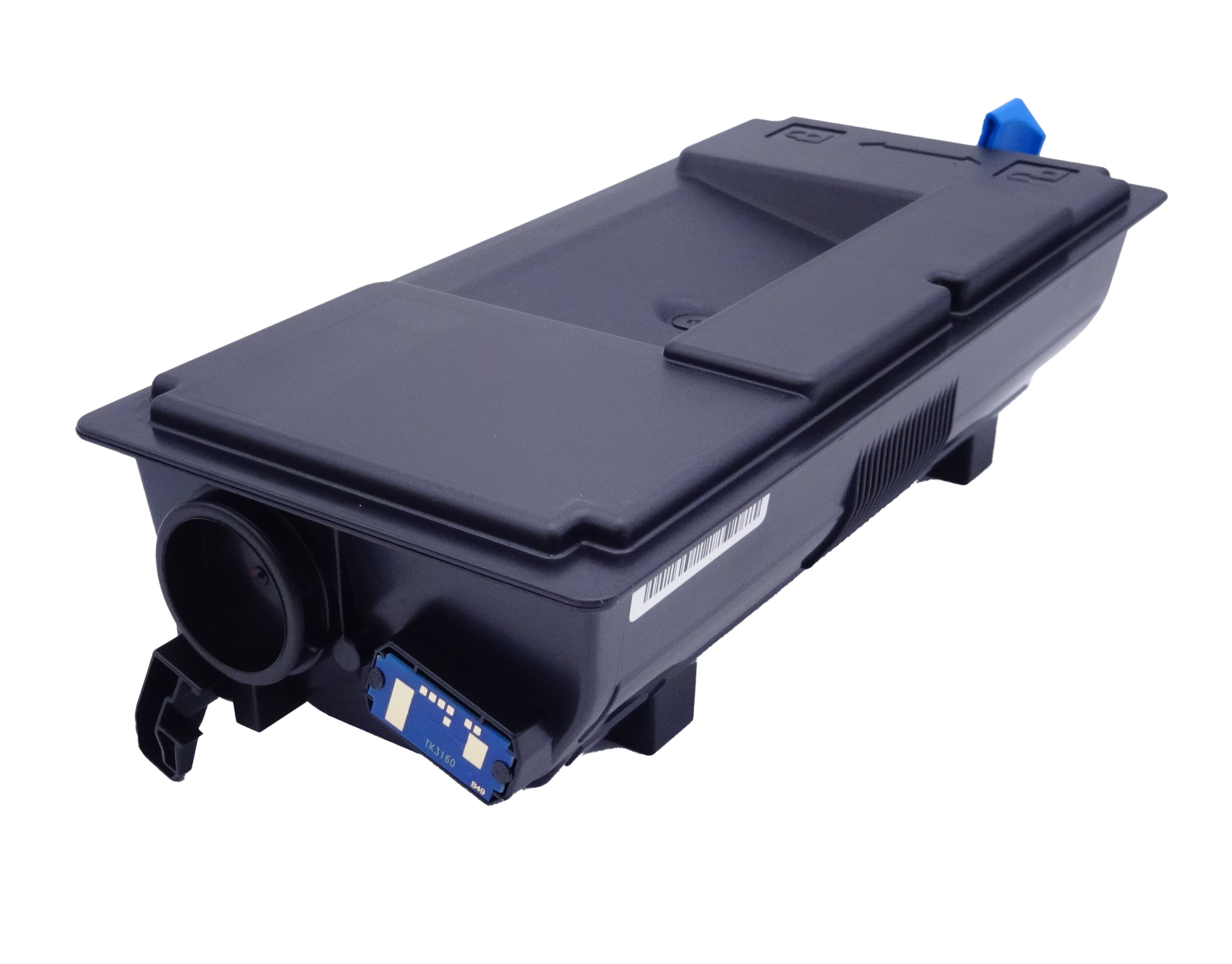 This view shows the right hand side of the cartridge and the waste toner bottle which is included. It is recommended to replace the waste bottle at the same time as the new cartridge.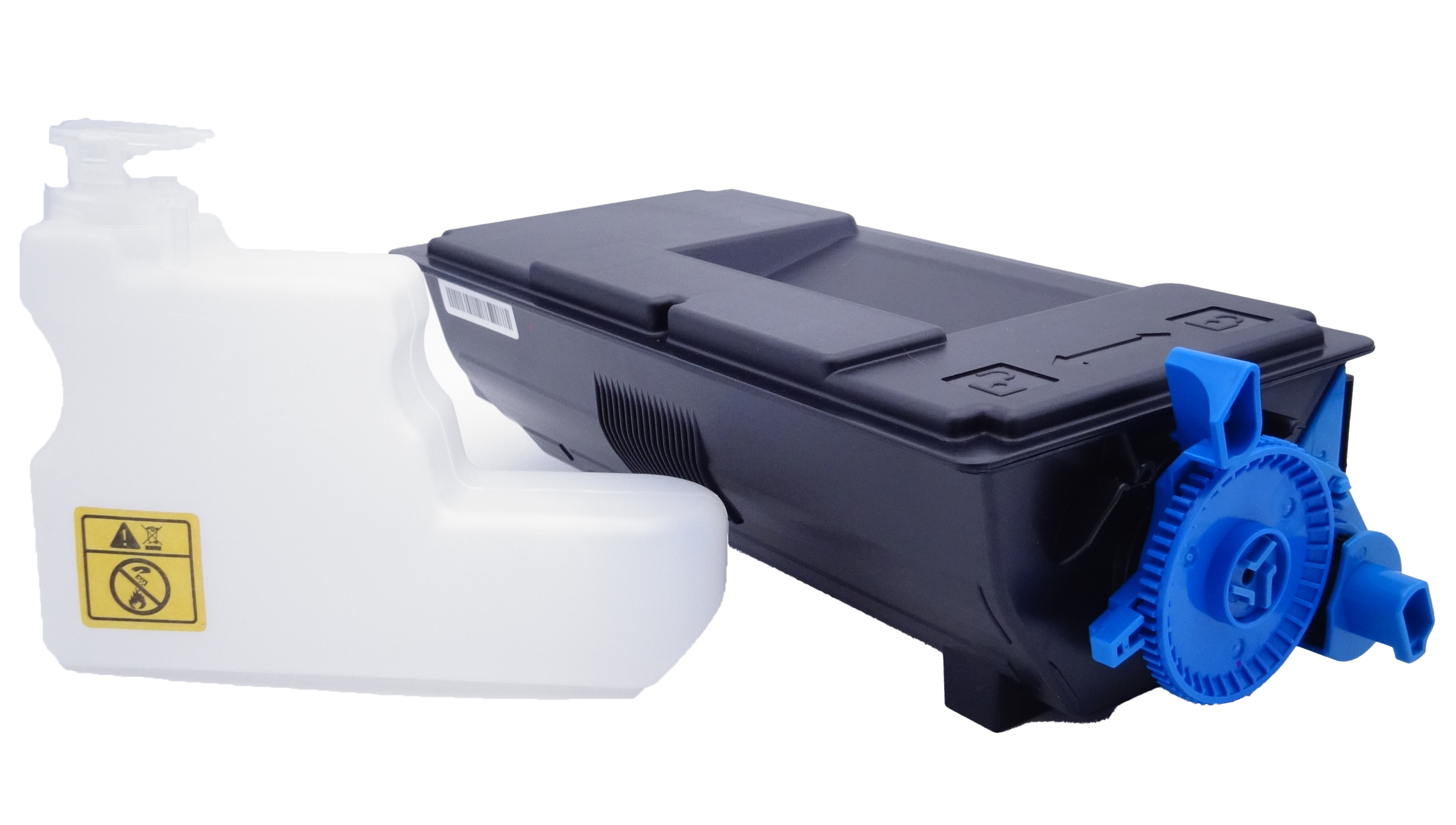 ---
Printers that use Kyocera TK-3160 cartridges
To see a full list of products that work in your printer, click on the model name below:
All trademarks, photos and logos included on this information sheet are the property of their respective owners.