Problem: faded output
Printouts are coming out faded.
Resolution
If the print quality is poor, remove the toner cartridge from the printer and gently rock the cartridge from side to side.
This movement helps distribute to the toner evenly within the cartridge.
After rocking the cartridge 5-6 times, re-insert the cartridge into the printer and print a test page.
This is the front view of the compatible Lexmark 51B2X00. Please use the green handle to hold the cartridge when installing it into the printer. The batch code is also visible on the right hand side of the cartridge.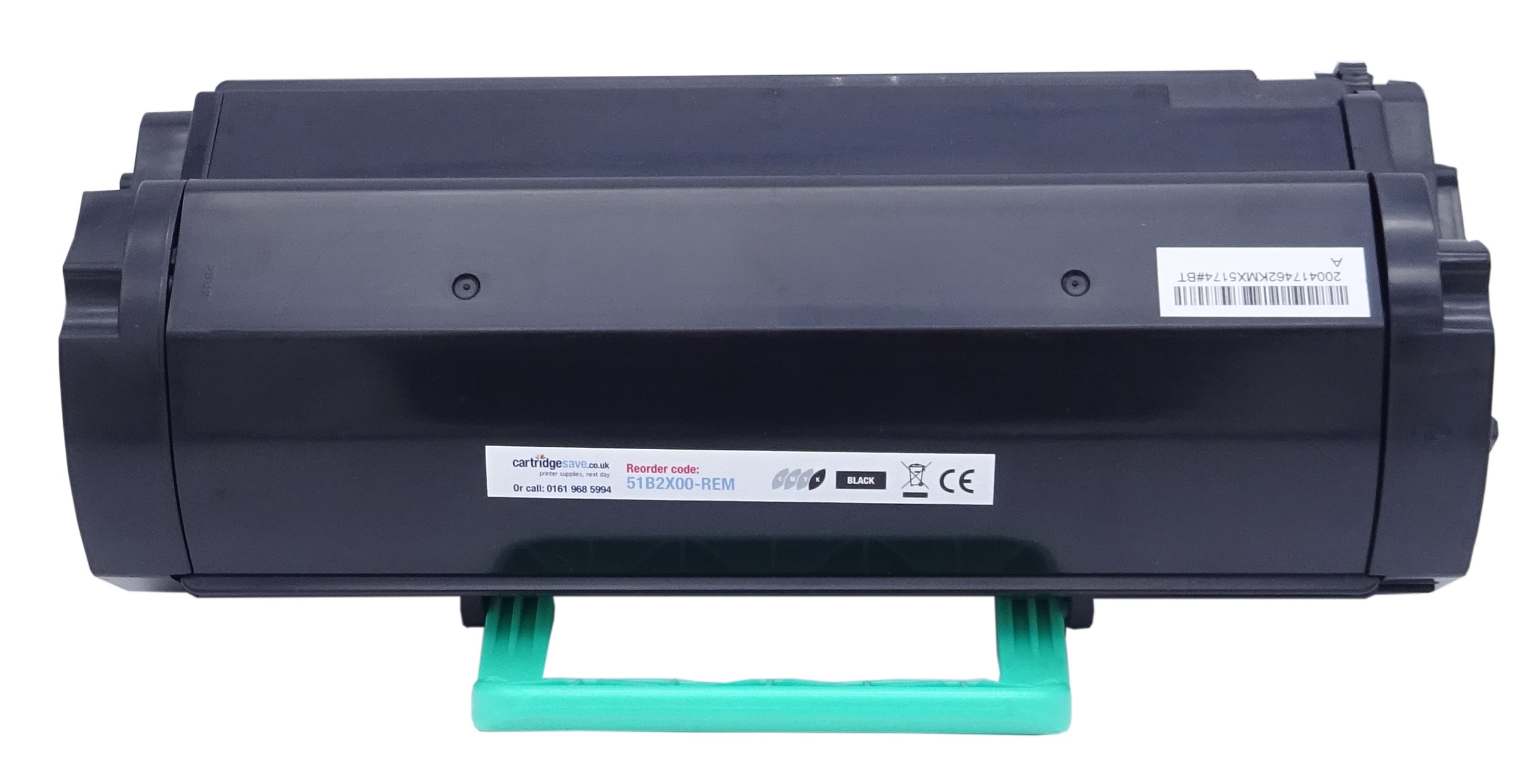 The back view is visible on this image.

This view shows the right hand side of the cartridge. The chip is located on this side, please ensure that the chip contacts are clean and free of any impurities.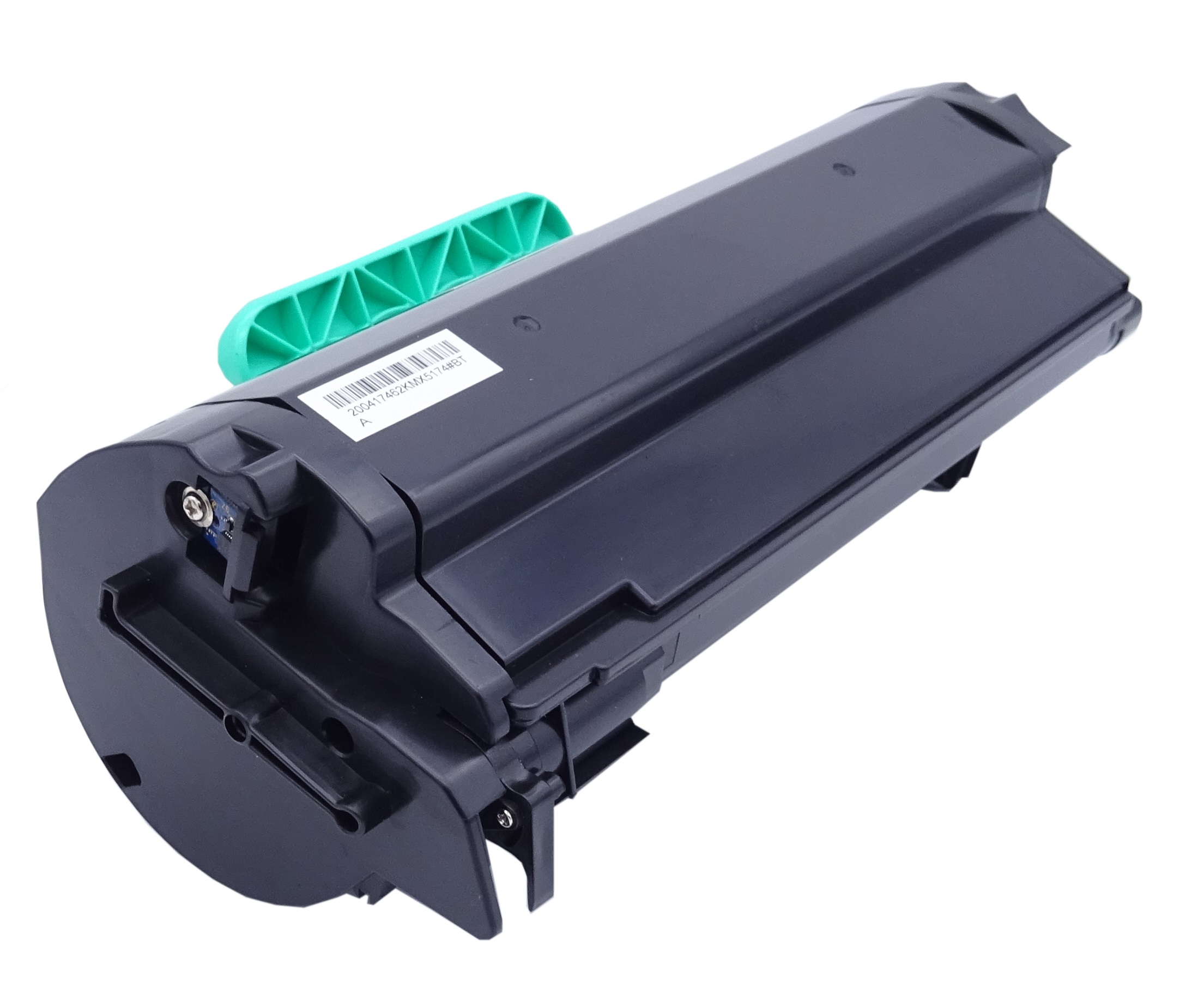 This image shows the left hand side of the cartridge. Please check that the plastic guides align correctly with the rails inside the printer.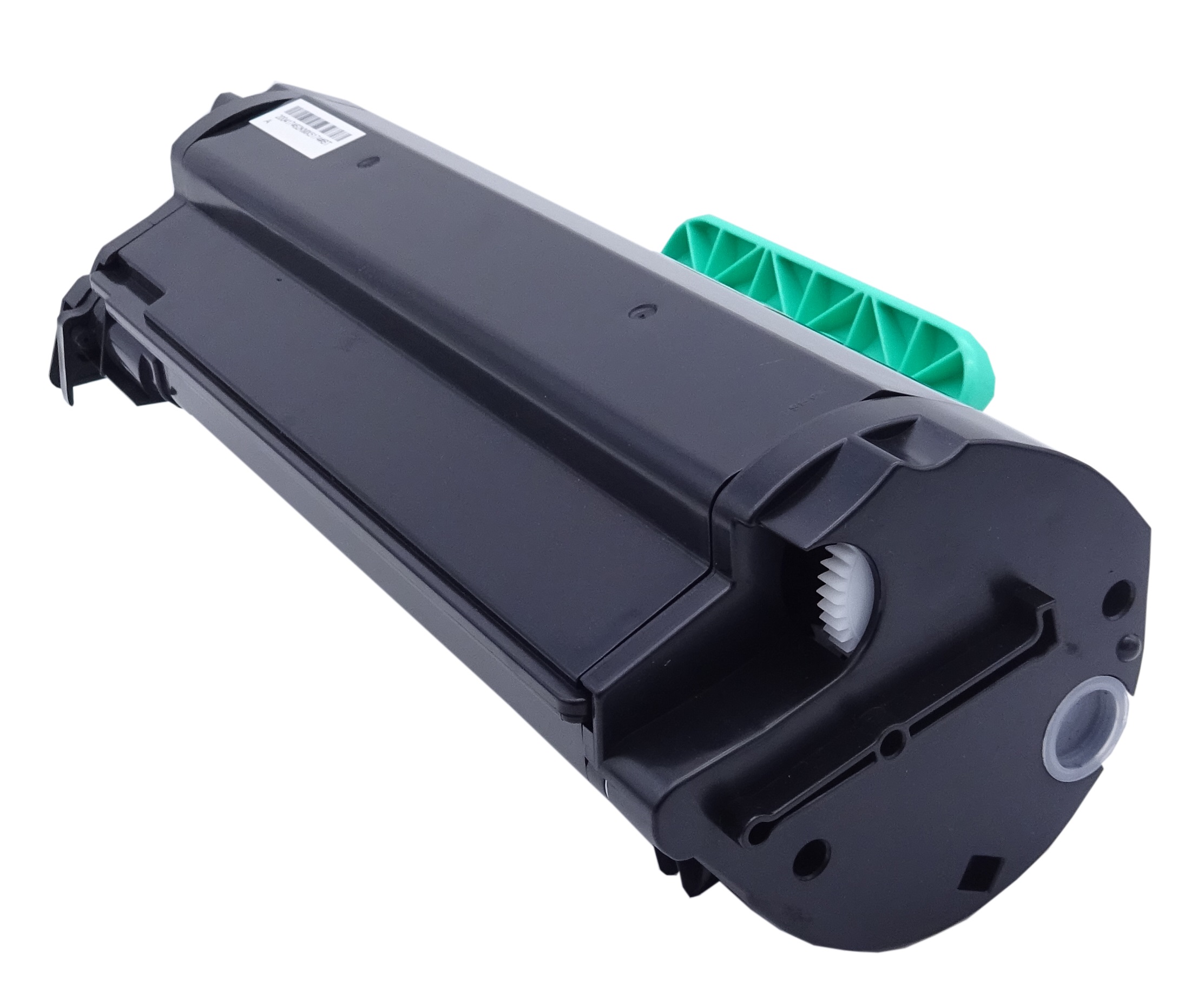 ---
Printers that use Lexmark 51B2X00 cartridges
To see a full list of products that work in your printer, click on the model name below:
All trademarks, photos and logos included on this information sheet are the property of their respective owners.