Compatible Brother TN-328 (Front View)
Compatible Brother TN-328 (Back View)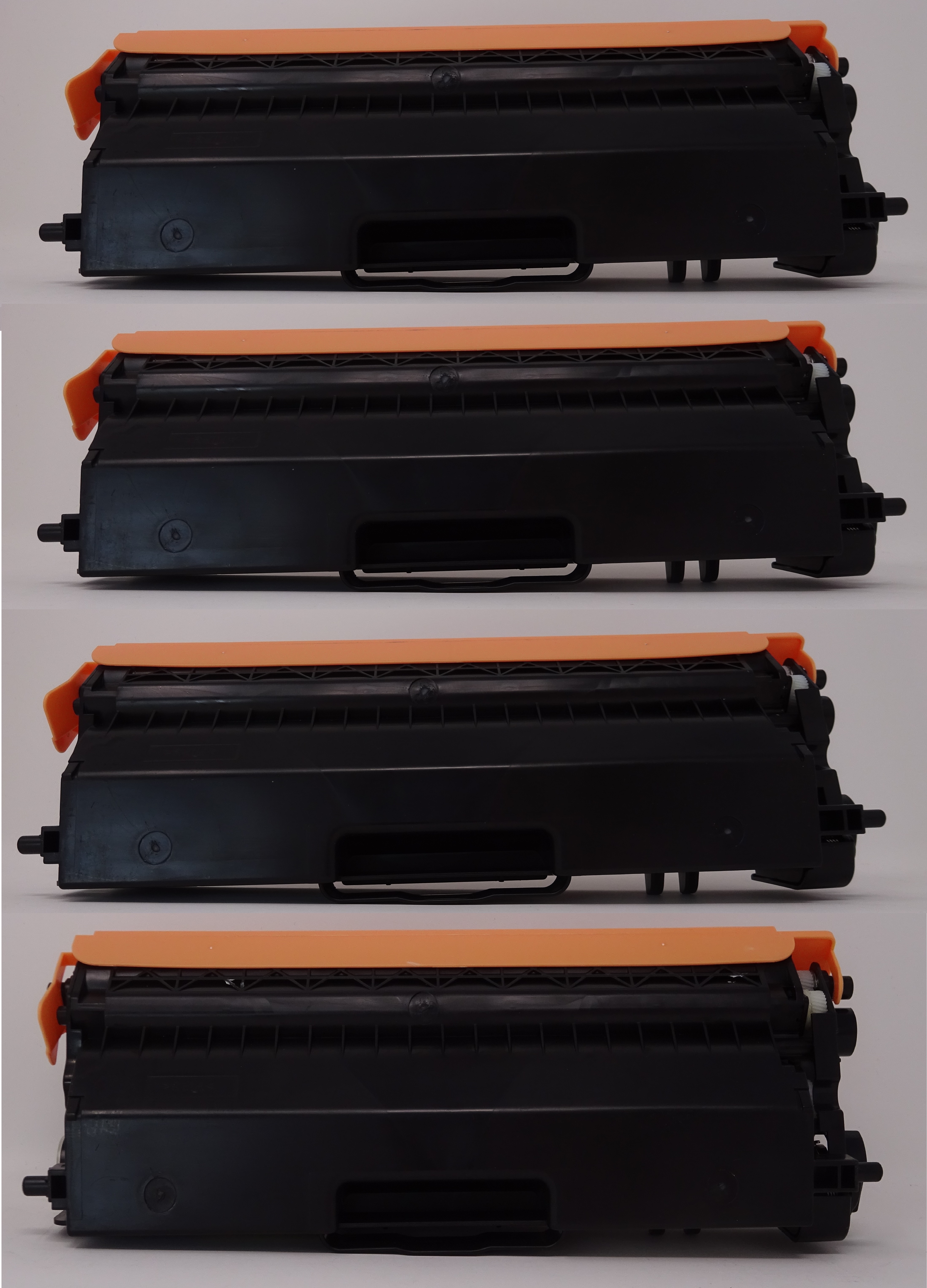 Compatible Brother TN-328 (Top View)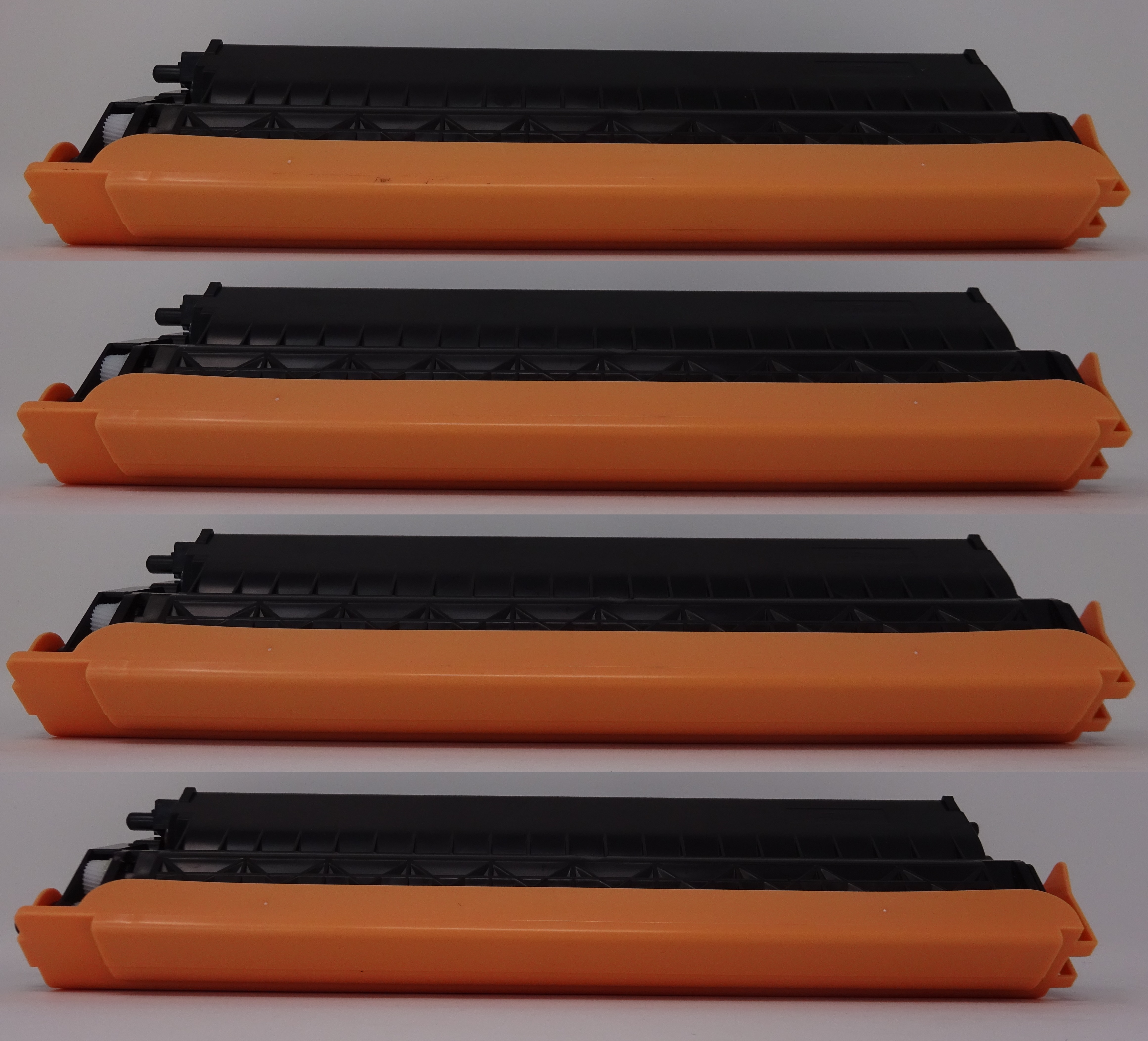 Compatible Brother TN-328 (Bottom View + Batch Code Location)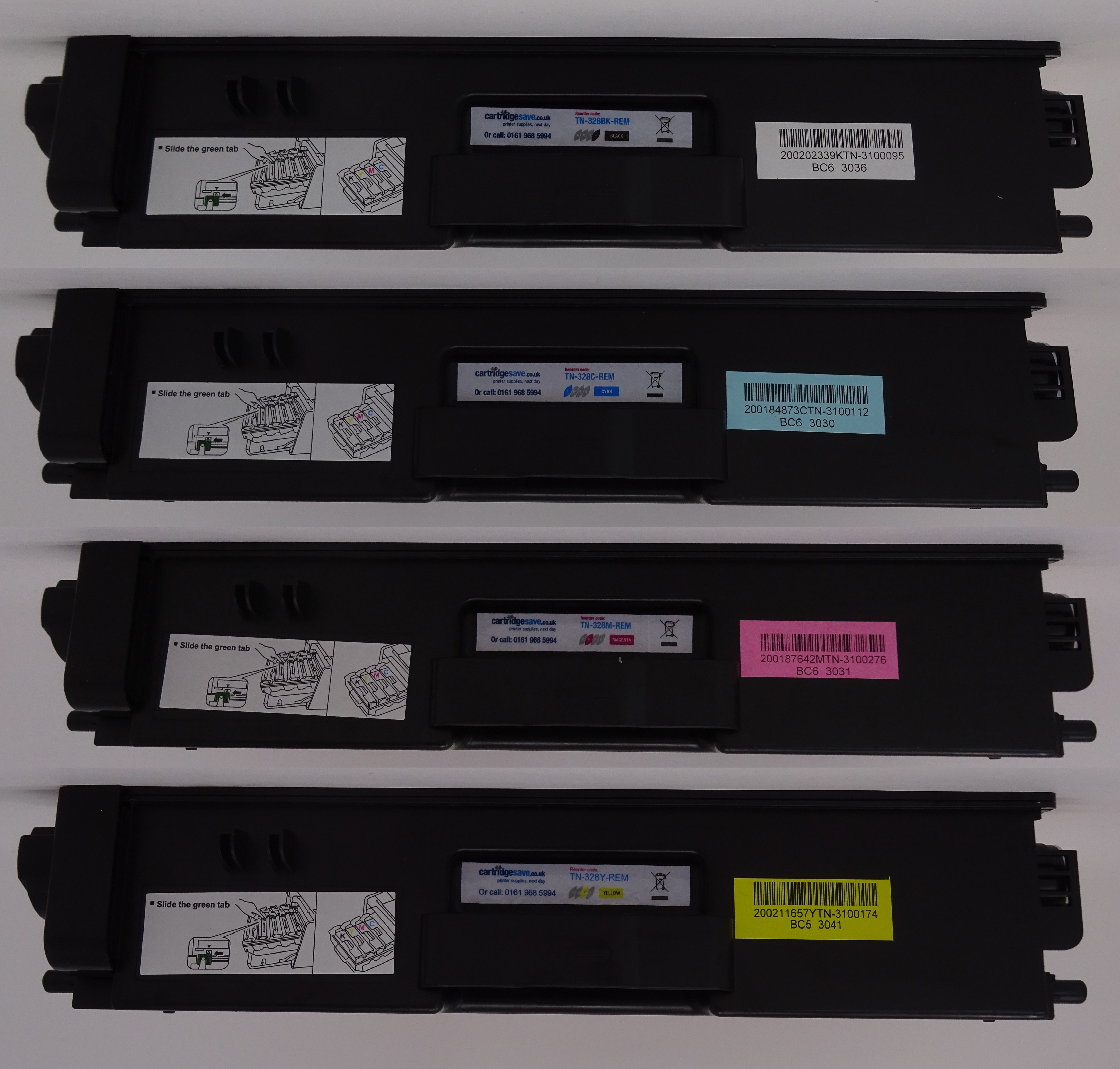 Compatible Brother TN-328 (Top View No Clip)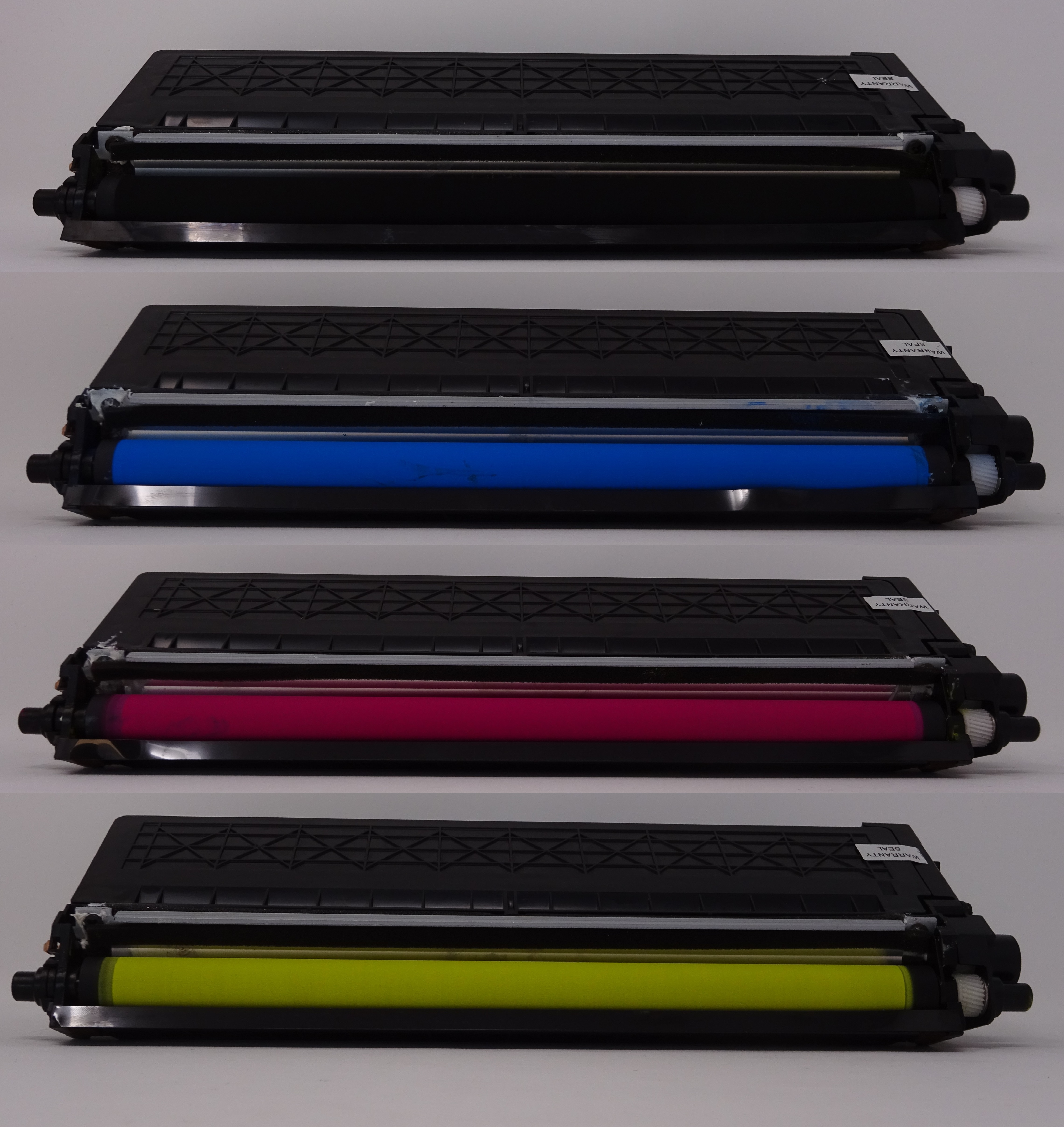 | | |
| --- | --- |
| Compatible Brother TN-328 (Side View) | Compatible Brother TN-328 (Side View) |
| | |

Cartridge not recognised
Printer is reporting the Error (Replace Toner) or that the cartridge isn't being recognised
Resolution
Note: This requires an old toner cartridge that has previously worked:

Remove the faulty cartridge from the printer
Re-install the old cartridge and turn the printer off and on
Removed the old cartridge and re-install the faulty cartridge. This should clear the printers memory and allow the cartridge to work
Error: Replace Toner
Brother DCP-9270CDN & Brother MFC-9970CDW
Completely remove the drum from the printer and then turn the printer off.
Then turn the printer on with the drum removed and cover open.
The printer will say "Cover is open", and then press the "1" Key and it will take you to the Reset menu.
Look for the toner cartridge that needs to be reset and select that option.
Printer will say "Accepted", this should of reset the toner cartridge.

Brother HL-4570CDW & Brother HL-4570CDWT
Ensure the printer is switched on.
Open the printer lid to reveal the toner cartridges.
Press the "secure" and "cancel" buttons together.
The LCD should display a new menu.
Use the + and - keys to select the cartridge you wish to reset.

Problem: Lines down page
There are bands or lines appearing down the page
Resolution
Your printer may require your conorna wires cleaning.
Open up the front of your printer and gain access to all the drum units
On each drum unit there is a green (sometimes other coloured) tab
Move this tab from left to right horizontally 5-6 times
Return the tab to its home position after you have finished
Retry printing
Problem: Faded Output
Printouts are coming out faded.
Resolution
If the print quality is poor, remove the toner cartridge from the printer and gently rock the cartridge from side to side.
This movement helps distribute to the toner evenly within the cartridge.
After rocking the cartridge 5-6 times, re-insert the cartridge into the printer and print a test page.
---
Printers that use Brother TN-328 cartridges
To see a full list of products that work in your printer, click on the model name below:
All trademarks, photos and logos included on this information sheet are the property of their respective owners.